Ben Ainslie and Great Britain cap off dominating performance with Sydney SailGP title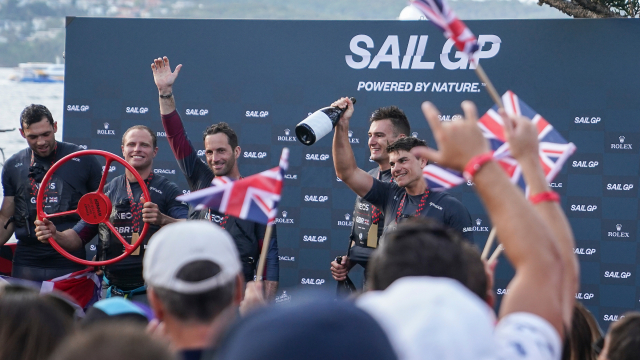 Ben Ainslie and the Great Britain SailGP Team win the first event of Season 2.
Great Britain SailGP Team celebrate winning SailGP Sydney on Shark Island. Race Day 2. Sydney SailGP, Event 1 Season 2 in Sydney Harbour, Sydney, Australia. 29 February 2020. Photo: Bob Martin for SailGP. Handout image supplied by SailGP
Ben Ainslie and the British team wasted no time establishing themselves as the ones to beat this season as they put on impressive performances throughout Sydney SailGP to claim their first event title. The first match race of SailGP Season 2 saw traditional rivals Great Britain and Australia face off and the four-time Olympic gold medalist capped off his debut in style against the defending champion.
read more