Australia SailGP Team and Race Venue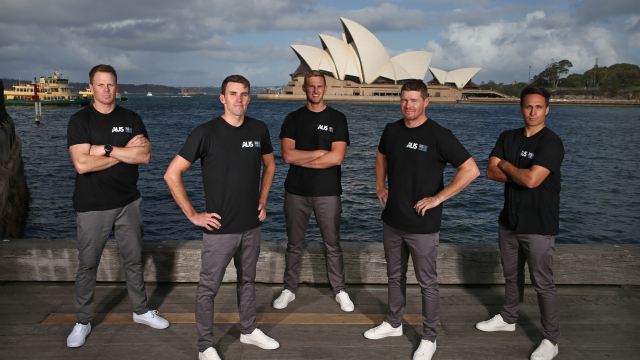 Australia SailGP team
(L-R) Sam Newton, Jason Waterhouse, Kyle Langford, Tom Slingsby and Ky Hurst of the Australian SailGP team.
An Introduction to the Australia SailGP Team and the Sydney race venue
Tom Slingsby – Olympic gold medalist, America's Cup winner, eight-time world champion and member of the Order of Australia – was today tabbed to lead the Australia SailGP Team in the global racing league's inaugural season.
The full team including Australia's most successful Ironman Ky Hurst along with Kyle Langford, Jason Waterhouse and Sam Newton was unveiled today on Sydney Harbour, which last week was announced as the first ever race venue (February 15-16, 2019) for the new racing league.