Australia's Tom Slingsby delivers masterclass in extreme conditions at Cowes SailGP, which saw U.S. team capsize and Brits abandon racing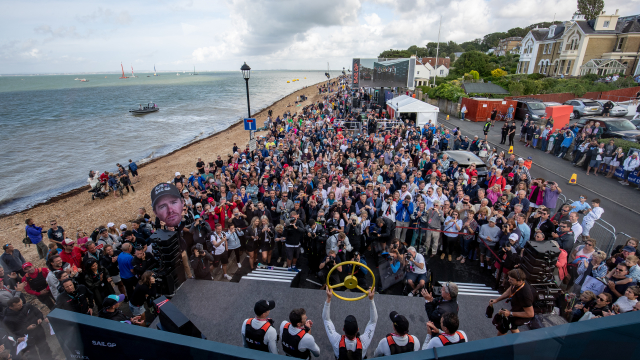 Tom Slingsby AUS lifts the trophy at The Adrenaline Lounge.
Photo Ben Queenborough for SailGP
VNR, athlete interviews and supporting B-roll available
In extreme conditions at the European debut of SailGP, Australia's Tom Slingsby proved once again that he is the one to beat in the league's first season. The Australia SailGP Team dominated the field with a sweep of the races while becoming the first crew to break the 50-knot speed barrier in sail racing. Meanwhile, Rome Kirby's U.S SailGP Team capsized in dramatic fashion and Dylan Fletcher and the British team took a violent nose dive resulting in boat damage that prevented them from finishing racing.
read more